.

Contains the Antibacterial Ingredient"PCMX"
Fortified with Supreme Skin Conditioners
and Biodegradable Scrubbers
• Label & Box Produced Using 100% Post
Consumable Material
• Bottle Contains 30% Recycled Material
• Dispenser Contains 35% Recycled Material

• Non-Solvent Formula Eliminates Drying and Cracking.
• Contains Superior Skin Emollients & Skin Conditioners.
• No Dyes or Perfumes.
• Contains Natural Walnut Shell Scrubbers.
• Thick Concentrated Formula Reduces Hand Soap
Use by up to 75%.
• Washes Away Completely with No Greasy Residue.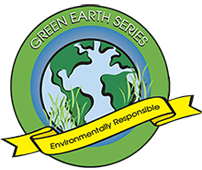 • No Phosphates
UNITED ALLOYS
125 Blackstone Ave.
Jamestown, NY 14701
716-488-2275